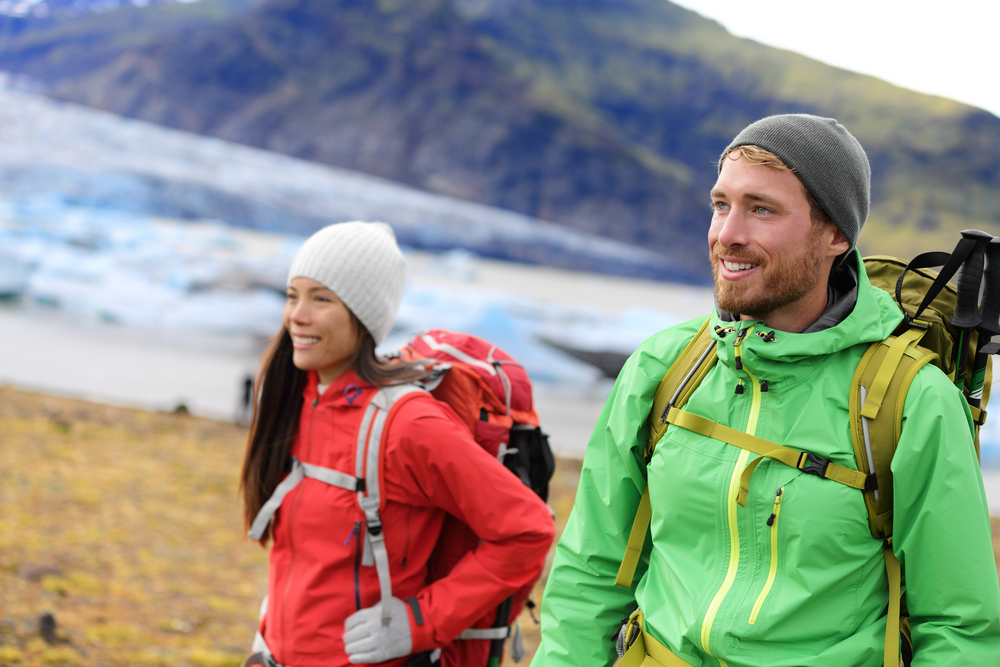 What's the best jacket to pack for climbing Kilimanjaro?
This is a question we get often – and one we are happy to help you find the answer to. In short, you'll need several jackets to comfortably (and safely) climb Kilimanjaro. That's because, when you climb from the base of Mount Kilimanjaro all the way to the summit,  you'll be hiking through five different climate zones that each come with their own unique weather conditions.
This may sound like a tricky situation to pack for – but don't worry. Our team of experts have done this trek many times and know exactly how to steer you in the right direction.
Let's start by going over what you need to look for in a hiking jacket first.
What to Look for In a Jacket when Hiking Kilimanjaro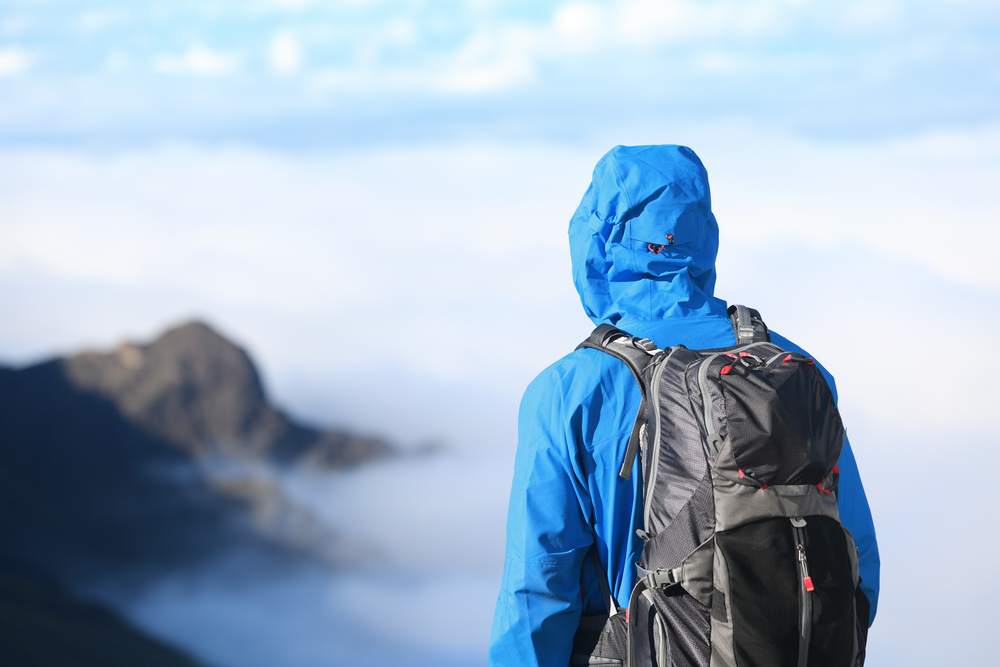 The temperature at the base ranges between a tropical 70–80°F. Venture further up the mountain, though, and you'll soon see temperatures drop to lows in the -20–20°F range.
Since the more comfortable you are during your hike you are also means that you're more likely to reach Kilimanjaro's summit, you'll need the right jackets to protect you from cold, rain and even snow.
To stay comfortable in such vastly different climates, layering is key.
You'll want a/an:
Light, warm layer

to add over your base layer and hiking clothes to keep you warm. This is commonly known as a soft shell.

Outer layer to protect you from inclement weather.

Also known as a hard shell, this should be waterproof and windproof to shield out cold, rain, wind, and snow.

Insulated camp jacket

to give you warmth during the coldest parts of your hike and to keep you cozy at the end of the day.
Not all jackets are created equal. Look for jackets with:
Versatility
You don't want to spend a bunch of money and only get to wear your jacket once. While it needs to meet the criteria for Kilimanjaro, make sure it also checks boxes for other activities you enjoy, too, such as snowboarding or those crisp morning runs you enjoy throughout the year .
Breathability
Your sweat and body heat should be able to escape your jacket as your activity levels increase during your hike. Jackets without breathability will trap your heat and cause you to sweat more. This can become dangerous in cold temperatures, where you have a risk of condensation freezing.
Look for features such as arm vents, breathable mesh areas, or zippers in the armpits of the jacket (aka "pit zips"). These allow heat out so you stay dry and comfortable.
Low pack weight/volume
You want light, packable jackets that can be rolled up tightly to carry along without taking up too much space or adding weight. Down is a great material for providing a lot of warmth with minimal weight, but it is not advised for wet conditions. Shop around and look for the perfect mix of high-quality materials and weight.
Proper fit
Make sure your jacket is large enough to fit over your base- and mid-layers, at a minimum. It also shouldn't ride up in the back when you're moving, or be too long that it gets in the way. As a test, put on all of the clothes that you are packing and see if your outer hard shell will fit comfortably over the top.
Drawcords found at the bottom of the jacket, at the waist, and on the hood can also be used to adjust and customize the fit of your jacket as you shed layers.
Necessary Accessories
A hood is important on the mountain since most of your body heat will be escaping via your noggin. Make sure there is room for a beanie and that you can see unobstructed when your hat and hood is on.
Heavy, sturdy zippers. You don't want cheap, flimsy zippers to break on the trail. Then you'll have no way of keeping your jacket closed during cold, windy walks.
Zippers should run smooth and go all the way from the top of your chin to the bottom of your jacket. Zippers should also be waterproof or at least have a storm flap to prevent water from seeping inside.
Pockets are useful, whether inside or outside. Find ones with storm flaps or zippers to keep what's inside dry. Bonus: Some jackets have insulated or lined pockets and are known as "hand warming" or "hand warmer" pockets. These are a great extra to have in your camp jacket.
Armed with this intel, let's see which jackets meet our criteria.
The 17 Best Jackets to Pack for Climbing Kilimanjaro
Now that you know what to look for and which types of jackets you'll need on the trail, here are our picks for the best jackets in these categories:
The Top 5 Soft Shell Jackets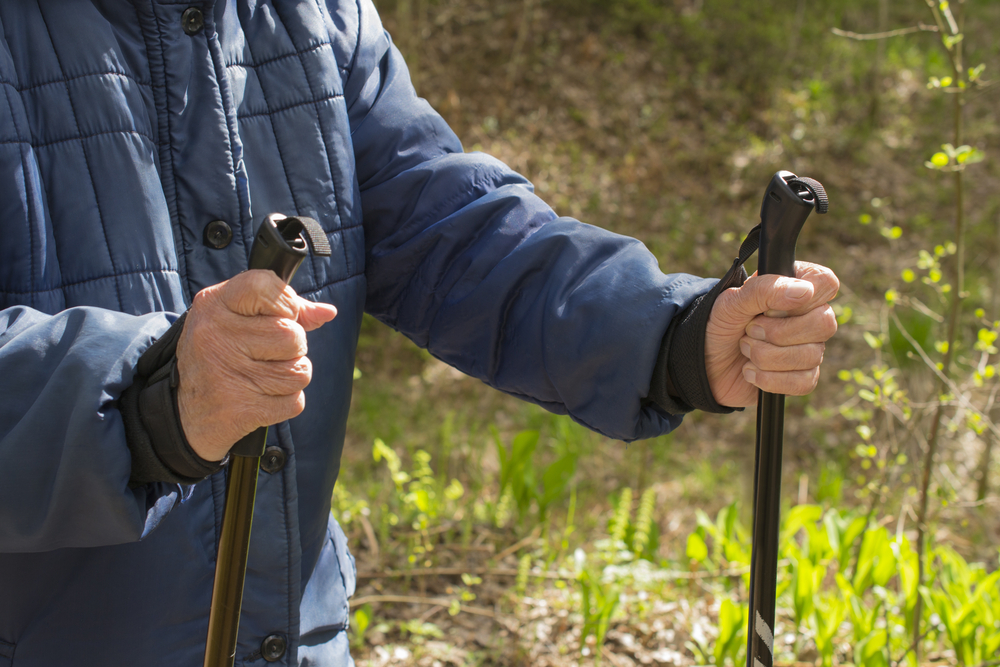 Since a soft shell jacket is easy to layer, plan on bringing two to deal with Mount Kilimanjaro's changing weather.
Fleeces are an ideal choice because they're lightweight, dry quickly, and pack down small for all the warmth they deliver.
You may want one light fleece, one heavier fleece, and a weatherproof soft shell jacket for your Kilimanjaro hike, such as:
Norrona Tamok Warm Wool:

 This wool blend delivers a jacket with the best in thermal, odor-resistance, and quick-drying properties.

Patagonia Better Sweater Fleece Jacket:

 Knitted, heathered fleece offers bulk-free, midweight warmth and zippered hand warmer pockets.

The North Face Denali 2 Fleece Jacket:

is another option men and women can find for warmth, comfort, and durability.

Marmot ROM Jacket: 

uses Gore-Tex technology (a trusted industry standard) to make it windproof, water repellent, and breathable.

Outdoor Research Ascendant Insulated Jacket: 

has breathable Polartec material for active insulation to make high-exertion activity in chilly weather less sticky.
The Top 5 Hard Shell Jackets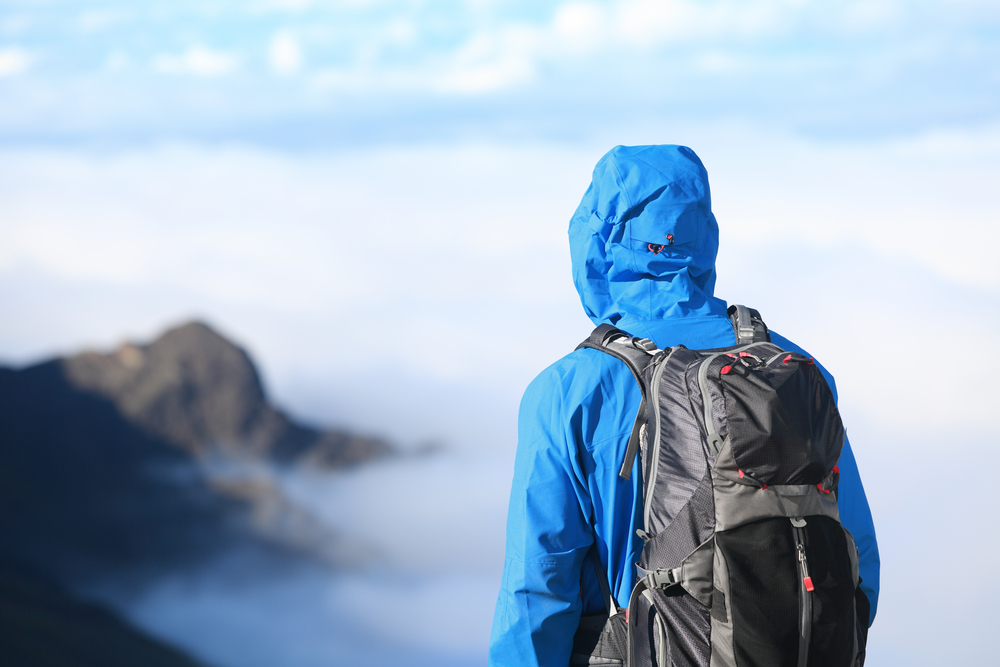 Hard shells, also known as waterproof jackets, are the final protective layer in your layering system. They should be large enough to fit over your soft shell jacket yet not so big they restrict your movement.
Check out options like:
Marmot Alpinist Jacket

. Made to fit over fleece and softshell layers, this three-layer Gore-Tex® Pro Shell is 100% seam taped and comes with a gale-force hood, pit zips, and water-resistant zippers.

Outdoor Research Foray Jacket

is waterproof thanks to Gore-Tex, breathable, and lightweight with fully seam-taped edges.

Arc'teryx Alpha SL Jacket

. This superlight, easily packable jacket with Gore-Tex was created for climbers needing emergency waterproof/breathable protection in sudden storms.

Helly Hansen Seven J Jacket

is waterproof, windproof, breathable, and fully seam-sealed. It also has a quick-dry lining.

Patagonia R1 TechFace Hoody

for both men and women provides warmth yet is breathable so it doesn't trap excess heat. It also has a 2-way-adjustable hood with a laminated visor.
The Top Jackets for Camp
When you're talking about camp jackets, what you really want is warmth.
That's because when it comes time to relax at your campsite, the sun will be down and you'll enter the coldest part of the night. Plus, since you won't be hiking and moving around for warmth, the temperature outside your campsite and inside your tent will feel much colder.
Down-filled jackets offer the most warmth. When down is added to jackets, the fibers of the feathers create small air pockets to trap heat inside.
However, when they're wet or damp, down jackets lose up to 80% of their heating potential as the feathers clump together and stop creating those heat pockets. This means that you'll need to take extra care to avoid direct rain, snow or condensation.
A few down jackets you may want to check out include:
Arc'teryx Cerium LT Down Hoody

, which provides 850 fill-power down for warm, compressible insulation, wind- and moisture-resistance, and lightweight durability.

Patagonia Down Sweater Jacket

is lightweight, windproof, and gives off the perfect amount of warmth with 800-fill-power traceable down.
Synthetic-filled jackets are bulkier and heavier than down jackets and don't deliver quite as much warmth but their upside is that they retain their heat when wet – unlike down jackets. This is an all-around great option for backpackers who want to spend a little less and have peace of mind no matter what the weather throws their way.
A few synthetic insulated jackets you may want to scope out include:
Arc'teryx Atom LT Insulated Hoodie

, which

keeps your core, arms, and head warm even when it's damp outside. The light, nylon fabric repels water and seals out the cold too.

Patagonia Micro Puff Hoody

is the best ultralight, water-resistant jacket with down-like warmth from synthetic insulation.

What About 3-in-1 Jackets?
If you're an efficient shopper and packer, you may be thinking about a 3-in-1 jacket.
These all-in-ones feature a waterproof outer shell (or hard shell) and a removable fleece or soft mid layer.
You can wear each component on its own and when it's cold out you can wear both parts together. This creates three jackets in one set. Many hikers prefer to customize each layer to fit their preferences, but this is a great option if you are just getting started or want a quick solution for your jacket needs.
Here are a few examples of 3-in-1 jackets you may want to look into:
Marmot Featherless Component 3-in-1

combines a waterproof shell with a removable inner layer that keeps you warm even when it's wet out.

North Face ThermoBall Snow Triclimate 3-in-1

pairs a removable liner jacket made with low-weight, heat-trapping synthetic fibers to mimic down insulation with a warm, waterproof top coat for maximum versatility.

Patagonia Snowshot 3-in-1 Jacket

has a 2-layer shell for a waterproof/breathable barrier to ward off moisture and wet snow. The quilted, reversible liner is lightweight, compressible, and warm.
So, You Found the Perfect Jacket for Climbing Kilimanjaro, Now What?
Do you have to break in your jacket before climbing Kilimanjaro?
While training for Kilimanjaro doesn't necessarily include hiking in your jackets, we do recommend that you practice your layering and make sure the fit is right when you have everything on all at once. Make sure you can layer your jackets over your other hiking clothes and base layers. Try to familiarize yourself with all the pockets, cords, zippers, etc. so they're not something new you'll need to learn on the trail.
You can even stand in the shower with your hard shell to test out the Gore-Tex!
Packing the right jackets can make or break your chances of reaching the Mount Kilimanjaro summit. Now that you know how to find the best, it's time to go have fun and try a few on.
As you check items off your packing list, don't forget to check out the top 20 best hiking boots for climbing Kilimanjaro next!
And if you want to learn more about what makes reaching Uhuru Peak different with Tusker, check out what's included in our Mount Kilimanjaro hikes here.
Ready to Explore?
Tusker Trail was founded in 1977 with Eddie Frank's first trans-Africa expedition. Today, 45 years later, Tusker Trail is recognized across the globe as a world class, expedition company with an incredible track record and reputation for training the finest guides on the planet. On Kilimanjaro, Tusker's mountain guides have earned the nickname "The Lions of the Mountain" by guides from other companies.
Take a look at Tusker's treks, each a unique experience of some of the most amazing journeys that will challenge you and change your life forever. If you have a question about our treks give us a call  +1.775.833.9700 or 1.800.231.1919  and if you talk to Eddie Frank be sure to ask him about the bet he made 45 years ago that sent him on that first expedition across Africa.
TUSKER TRAIL TREKS
Kilimanjaro Climb – (Tanzania)
Everest Base Camp Trek – (Nepal)
Greenland Fjords Trek – (Greenland)
Greenland Dog Sledding Expedition – (Greenland)
Mongolia Nomad Trek – (Mongolia) – "Trip of the Year Award: Outside Magazine"